Calendar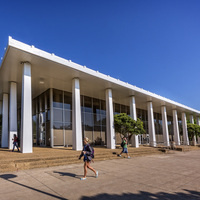 Blood Donor Drive | Carter BloodCare
A mini-exam will be performed including cholesterol testing.
Healthy donors must be at least 110 lbs., 17+ years old and have a valid photo ID. 56 days must have passed since last donation. It is helpful to be well hydrated and have eaten recently.
Specific eligibility questions may be replied by calling Carter BloodCare at 1-800-366-2834 or go to CarterBloodCare.org for requirements information.
Wednesday, November 1, 2017 at 11:00am to 2:30pm
SSTU South Student Center, SSTU Patio Mobile UNIT
5301 Campus Drive, Fort Worth, TX 76119
Event Type
Group

Contact Name

Victoria Peterson

Contact Phone

817-515-4531

Contact Email

Subscribe