Calendar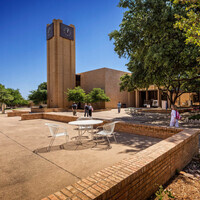 NFAB Northeast Fine Arts Building
Northeast Fine Arts Building holds all fine arts classes, including dance and theatre.
828 W. Harwood Road, Hurst, TX 76054
Live theatre event directed by Stephen Thomas featuring Twelfth Night by William Shakespeare. All shows are general admission seating. Tickets can be...
Parade celebrating the Mardi Gras Tradition on FAT Tuesday. To register your Club, Academic Program, or Office for a float in the parade, or for more...

What is TEDx? In the spirit of ideas worth spreading, TED has created a program called TEDx. TEDx is a program of local, self-organized events that bring...
Recent Events

Khanh Tran left a negative review
3/22/2017
Misleading

Aisha left a negative review
3/22/2017
It was interesting to watch but I thought the event would be live in person or at least by live video. It wasn't, it was a prerecorded event.